More from my friend,
Einar
(click label below for other posts), here with his newest configuration. He tells me a few (around 14) stars or stellated polyhedrons are known in geometry, the earliest being those of German mathematician, astronomer, and astrologer
Johannes Kepler
(1571-1630).
Einar first discovered Kepler's stars in the
Kepler Museum
in Weil der Stadt, Germany in 1973. That, along with meeting Buckminster Fuller in 1975, was the beginning of his involvement with geometry. When I asked how long this project took he said, "I've been working on geometry since 1973 and cannot figure out how much of this third of a century it took to finally define the Thorsteinn Star. Maybe it was the fine Brieselang air..." -- referring to the village outside Berlin where he and
Manuela
live.
I wanted to know more, and when I looked up Kepler I found this image, which I suggested to Einar looked a lot like him. True, Kepler's nose is much longer, as Einar immediately pointed out, and his eyes are brown, not blue. But what I see isn't a superficial commonality as much as a mischievous glint in the eye and look of deep inner satisfaction.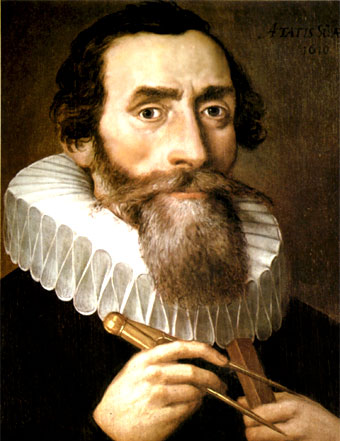 For more information on stellation and facetting, Einar suggests Guy Inchbald's website:
www.steelpillow.com/polyhedra/StelFacet/history.html
.